MEDFORIST is a project of the EUMEDIS initiative of the European Union. It lasts 34 months, having started in August 2002, and gathers 16 partners. This project aims at implementing an Euro-Mediterranean network for sharing pedagogic resources in e-business.

FP7 Projects
The first objective of Join-MED is to create a sustainable network of ICT research organisations in the Medi-terranean Partner Countries (MPC) and Europe, reinforcing the Research Cooperation between these two regions on a wider scale. To achieve this, Join-MED will organise a series of networking events in the MPC that will bring researchers from different MPC and EU together. Furthermore, it will support the creation of institutionalised networks on a cross-regional basis, suggesting appropriate methodologies for accomplishing this.

TEMPUS Projects
ALTAIR project specifically aims at strengthening the foundations for the systematic implementation of a coherent quality culture within partners' institutions. The action will achieve the objective through capacity building in Egypt, Jordan, Palestinian territories, Lebanon and Morocco involving two universities per country and comprising the Ministries of Higher Education through extensive training programmes. On the other hand, the action will contribute to the strengthening of physical infrastructure in relation to the structures (Q-Units within the Universities) responsible for the implementation of quality assurance mechanisms and the establishment of effective and necessary information system within participating Universities.
144789-TEMPUS-1-2008-1-ES-TEMPUS-JPGR
The purpose of the project is to contribute to the development of international relations (IRs) management in HEIs in the MEDA region, in particular in Algeria, Tunisia, Lebanon, Egypt, Morocco, and Jordan. The project partnership is comprised of 3 European partners with expertise in institutional internationalization (UA, UPMF, and TUGM) and 12 partners from the MEDA region, hailing from Algeria, Tunisia, Egypt, Jordan, Morocco and Lebanon (2 per country). All seek to improve their international relations management. The project will focus on strengthening the know-how and management capacities of the staff of the partner universities, and to build efficient structures for international relations. The project includes different types of actions, including on-site observation sessions, human resources development for both top-level management (Strategic level) and IRO staff (Practical level), the development of strategic internationalization plans for the participant institutions and, the main output, a formalized regional network dedicated to internationalization. All the activities are designed to be complementary and drive the participants towards a more innovative and united approach to internationalisation and the management of international relations.
159218-TEMPUS-1-2009-1-ES-TEMPUS-JPGR
An internationalization management model in partner institutions will be developed in order to provide appropriate knowledge and means to improve internationalization actions and activities that contribute to the sustainability of the international dimension of partner institutions in south neighbouring countries. The model aims at improving the institutional management processes of internationalization through establishing governance procedures that enhance internationalization within the university hierarchy of partner institutions, building their capacity, empowering them with references and guidelines in alignment to EU practices and encouraging them to share best-practices and develop strong partnership with EU partners. The model will be based on analyses of needs and capacities in partner HEIs and the experiences and best practices from EU partner institutions. This will then lead to producing a set of principles, priorities, guidelines and procedures to support HEIs to improve management of the internationalization processes at the institutional level.
544198-TEMPUS-1-2013-1-ES-TEMPUS-SMGR
The importance of relations between universities and their socio-economic environment has become a topical issue in Europe in the last 20 years, and has also been stressed within the implementation of the Bologna process. Whereas in most European countries, relations between Universities and enterprises have been developed and intensified during the past decade, Jordanian Universities are currently only starting to create strategies and instruments in this domain. The project is aimed at stimulating the development of a Jordanian university enterprise cooperation culture, by promoting good practice for implementing university based enterprise liaison offices in 8 Jordanian Universities, creation of capacities in human resources, promoting of coherent information and communication strategies among the Universities' communities and within the local business environment as well as providing necessary strategic input for the creation of long-term partnerships and collaborative research with enterprises.
544259-TEMPUS-1-2013-1-JO-TEMPUS-JPHES

ERASMUS+ Projects
he wider objective of the project is to support the structural reform of the higher education system in Jordan, develop a qualifications framework for higher education in line with national priorities, and implement at different institutional levels. NQF-J shall provide a QF for higher education for implementation at institutional level and, importantly, set up the basis for a comprehensive NQF, and thus endeavours to establish an NQF model that identifies the generic expectations of all levels of higher educational programmes. These will be expressed as learning outcomes, mainly based on knowledge, skills and competences. The standards of qualifications at each level will be created and established through a number of activities in which descriptors will be determined, along with appropriate QA processes, by all stakeholders in higher education.
561895-EPP-1-2015-1-ES-EPPKA2-CBHE-SP
561877-EPP-1-2015-1-IT-EPPKA2-CBHE-JP
The project concentrates on strengthening and enhancing the role of higher education institutions and universities in innovation capacity building, technology transfer and commercialization of applied scientific research outcome in Jordan aiming at the creation of the essential environment for innovation in order to build a knowledge-based economy.
561996-EPP-1-2015-1-JO-EPPKA2-CBHE-JP
The project is aiming the development of an adaptive curriculum in engineering education that is based on digital learning resources for mobile devices, responds to the requirements for modernization and accessibility of the Jordanian high education system to improve the educational integration of disadvantaged learners in the educational system - groups in risk whose special needs or socioeconomic status significantly restrict their ability for adequate education.
561527-EPP-1-2015-1-BG-EPPKA2-CBHE-JP
The MediTec project will support and modernize the medical education in Jordan, Iraq, and Iran by establishing Innovative Training Centers with Immersive Medical Learning Platform and realistic simulation models in order to improve the practical and soft skills for students in medical education in Jordan, Iraq, and Iran.
585980-EPP-1-2017-1-DE-CBHE-JP
On-line Quality Assurance and EUR-ACE Accreditation of Engineering Programmes in Mediterranean Area - MEDACCR (2017 - 2020)
MEDACCR aims at setting up and implementing an on-line Quality Assurance (QA) and an accreditation system of Engineering Study Programmes (ESPs) in the Mediterranean Area, and more precisely in Algeria, Jordan and Tunisia, consistent with the EUR-ACE Framework Standards and Guidelines (EAFSG), also in order to promote transparency and comparability of the ESPs of the Partner Countries (PCs) at national and international level.
586452-EPP-1-2017-1-IT-EPPKA2-CBHE-SP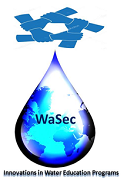 Enhancing Water Security and Socio-economic Development in the Eastern Mediterranean under Climate Change - WaSec (2018 - 2021)
This Project is about the know how to conserve and eliminate the waste of water while considering potential climate change impacts, to enhance water resources management plans new innovative tools and methods need to be used.
598480-EPP-1-2018-1-PS-EPPKA2-CBHE-JP
Female Academic Role Model Empowerment, Equality and Sustainability at Universities in Mediterranean Region: towards 2030 Agenda - FREE (2018 - 2021)
FREE aims to establish strategic focus in HEls for CBHE and improving performance of female academics & building female role models in HE. FREE also aims to develop HEls capacity and culture and supporting mechanisms for establishment of equality and sustainability centers to support female academics and students. FREE also aims to develop research centers in the scope gender equality, sustainability and female empowerment.
598524-EPP-1-2018-1-ES-EPPKA2-CBHE-JP
Enhancing Teaching, Learning and Graduate Employability through University-Enterprise Cooperation - ELEGANT (2019 - 2022)
This project aims to enhance university enterprise cooperation in JO and LB in order to improve teaching and learning experience of students and enhance the employability of graduate. The project responds to the widely recognised problem that university graduates often lack the employability skills needed by employers and, in addition, their knowledge in the field of ICT is behind the state of the art and below that of companies they want to work in.
610265-EPP-1-2019-1-HR-EPPKA2-CBHE-JP